Depok-Currently, the need for human resources in the banking sector and capital market is increasing in line with the rate of national economic growth which is projected to continue to increase after the Covid-19 pandemic. Therefore, collaboration between campuses and banking industry partners needs to be built to produce graduates who are competent, ready to work, and in accordance with industry needs. To answer this challenge, the Finance and Banking Administration Study Program, Vocational Education Program, Universitas Indonesia (UI) together with PT. Bank Negara Indonesia, Tbk (BNI) and PT. Bank Negara Indonesia Sekuritas made a new breakthrough in the form of implementing the BNI Digital Marketing Thematic Internship (BNI DMTI) Program. The program is offered to students to take advantage of the campus holidays as well as to complete the learning experience in the classroom.
Thematic internships are students' practical learning in industry that integrates competency achievements from several courses that are applied through work experience or professional practice in industry with guidance from lecturers and industry practitioners, as well as given measurable activity output targets. BNI thematic internships implement learning outcomes from several subject areas, including banking, investment, and entrepreneurship through practical experience in marketing banking and securities products.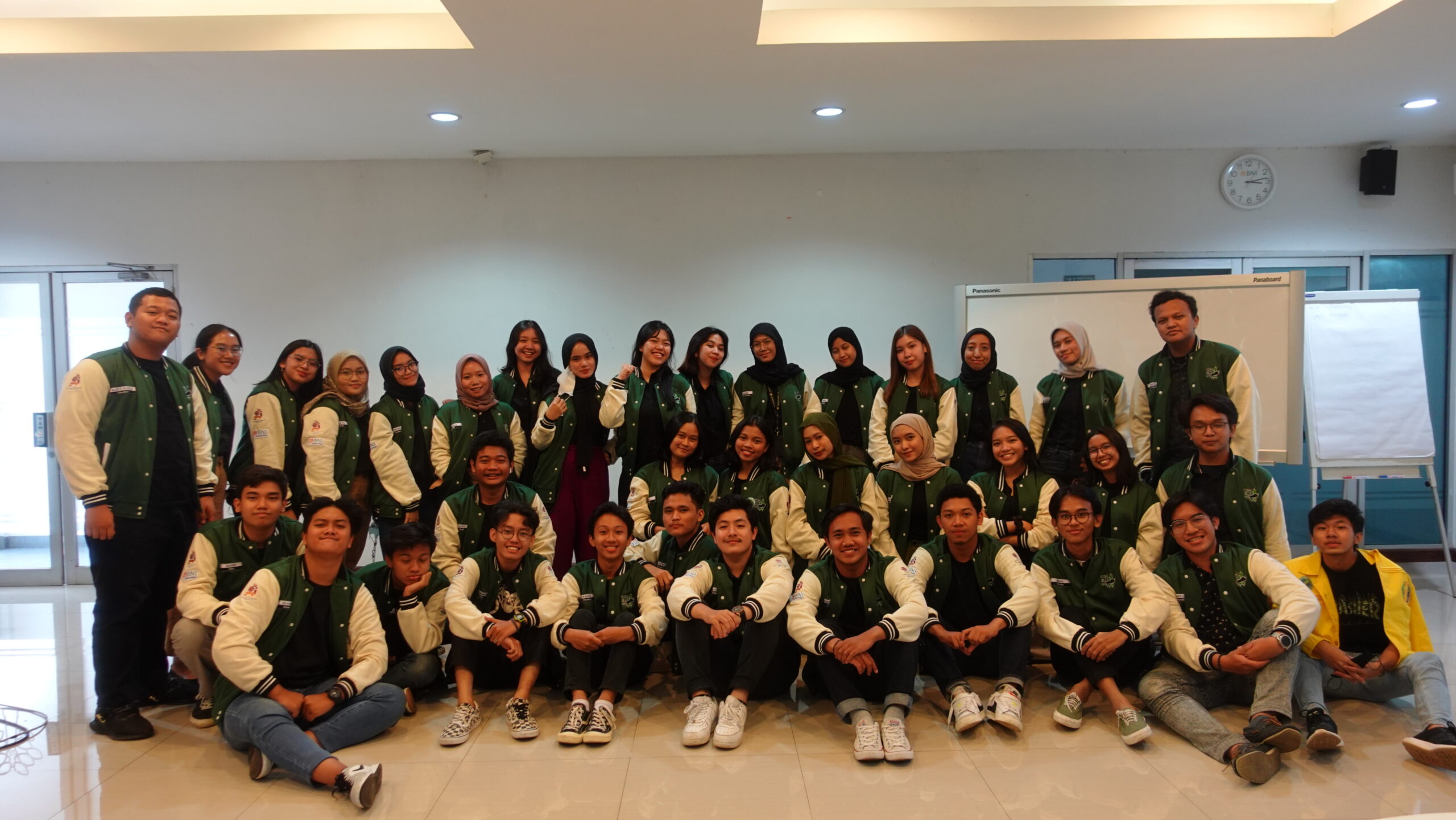 (Photo: Finance and Banking Administration Study Program students who are members of CMSC and are also present in the exploration of the activity)
The Director of the UI Vocational Education Program, Padang Wicaksono, S.E., Ph.D, welcomed the support from BNI which would be very beneficial for students. Padang said, "This support is not only to improve student competence, but can also have an impact on increasing inclusion, banking literacy, and capital market investment among the wider community."
The opening of the internship and briefing of materials was held on Saturday, June 18, at BNI Corporate University Jakarta which was attended by BNI leaders; Head of the UI Vocational Finance and Banking Administration Study Program, Dede Suryanto, S.Sos, M.Si; lecturer; and UI Vocational students. The thematic internship will take place from June to August 2022. A total of 42 students of UI Vocational Financial Administration and Banking study program, who are members of the Capital Market Student Club (CMSC), participated in internship activities that would be accompanied and received evaluations from campus and industry.
Director of PT. BNI Sekuritas, Putu Bagus Kresna, said that this program aims to equip students with knowledge and skills about the functions of brokers or marketers of capital market investment products and smart behavior. "Experience in industrial practice is an important provision for students before entering the real world of work. We are ready to support all educational efforts, both classroom learning and capital market practice in investment gallery laboratories like those of UI Vocational," said Putu in his remarks.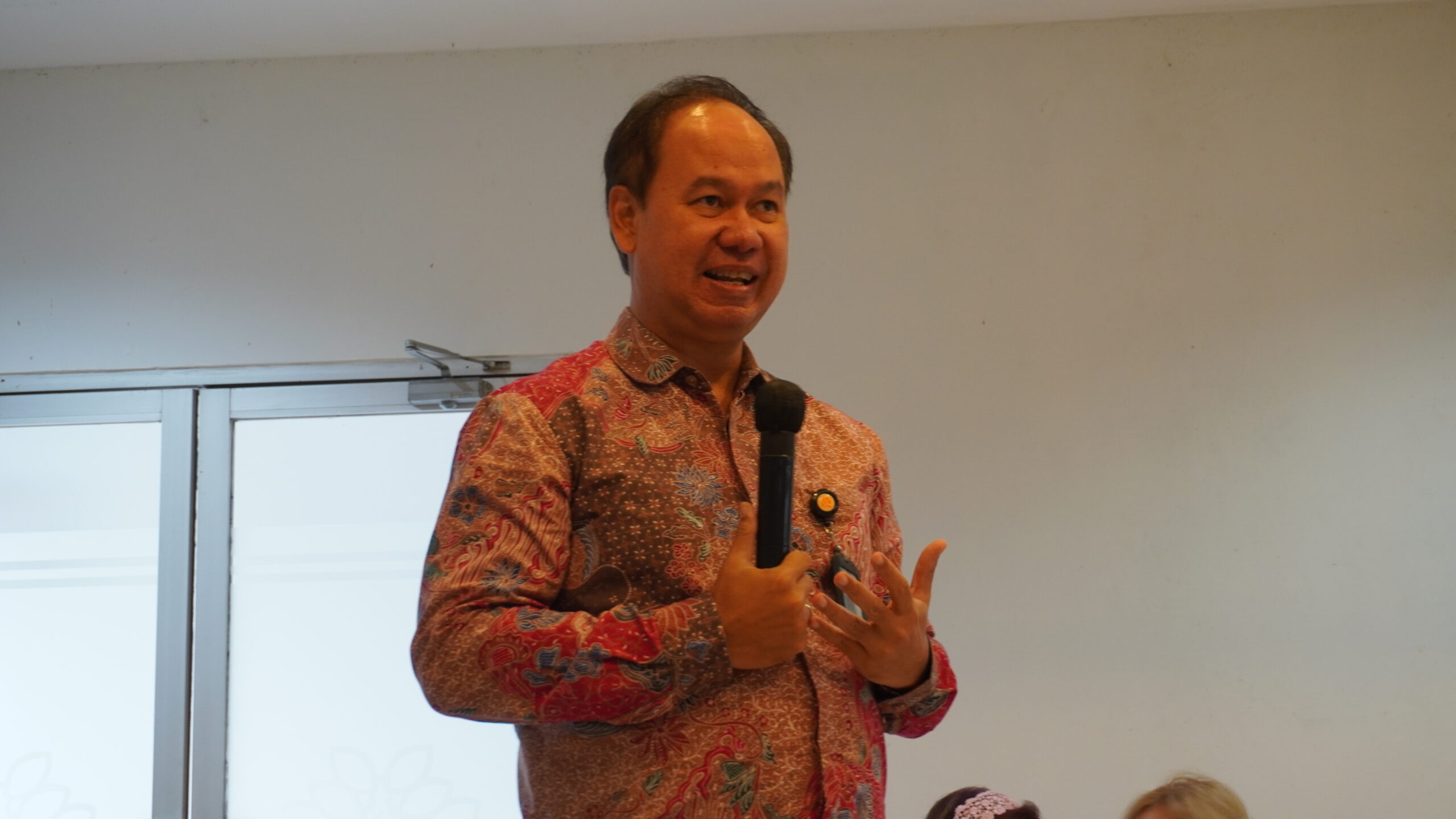 (Photo: Putu explains the thematic internship program that will be run at BNI)
In line with BNI Sekuritas, the Head of the BNI Depok UI Branch Office, Ilham Adi Soenarto, expressed his support in increasing student competence in the field of digital banking services in the form of learning facilities for banking practices at the UI Vocational. "We will launch the BNI digital financial center as a banking teaching factory in the near future along with curriculum development and the involvement of industrial practitioners in teaching at UI Vocational," Ilham explained.
To maximize the learning experience for students, the UI Vocational Education Program also supports the program for strengthening the cooperation between the Business World and the Industrial World (DUDI) launched by the Directorate General of Vocational Education, Ministry of Education, Culture, Research, and Technology of the Republic of Indonesia. UI Vocational continues to strengthen collaboration with various institutions and agencies in order to support the needs of both parties. The forms of cooperation developed include scholarships, certified student internship programs, field work practices, certification, education, training and community service, and others.