Depok-Currently, the film industry is growing rapidly along with the development of information and communication technology. From production equipment to post-production to film financing, everything has changed.
The Media Production Study Program, Vocational Education Program, Universitas Indonesia (UI) made a study visit to the Film Production Corporation (PFN) Studio on Friday, July 8, 2022 as a forum for introducing film production in Indonesia. Students of the Media Production Study Program, together with N. Rangga Wiwesa, M.I.Kom., CICS, MIPR, as the Head of the Media Production Study Program, learned how to produce a film directly in the industry. This activity is a continuation of Content Lab (COLAB) Promed program to visit various industries, especially those that are engaged in and related to Media Production.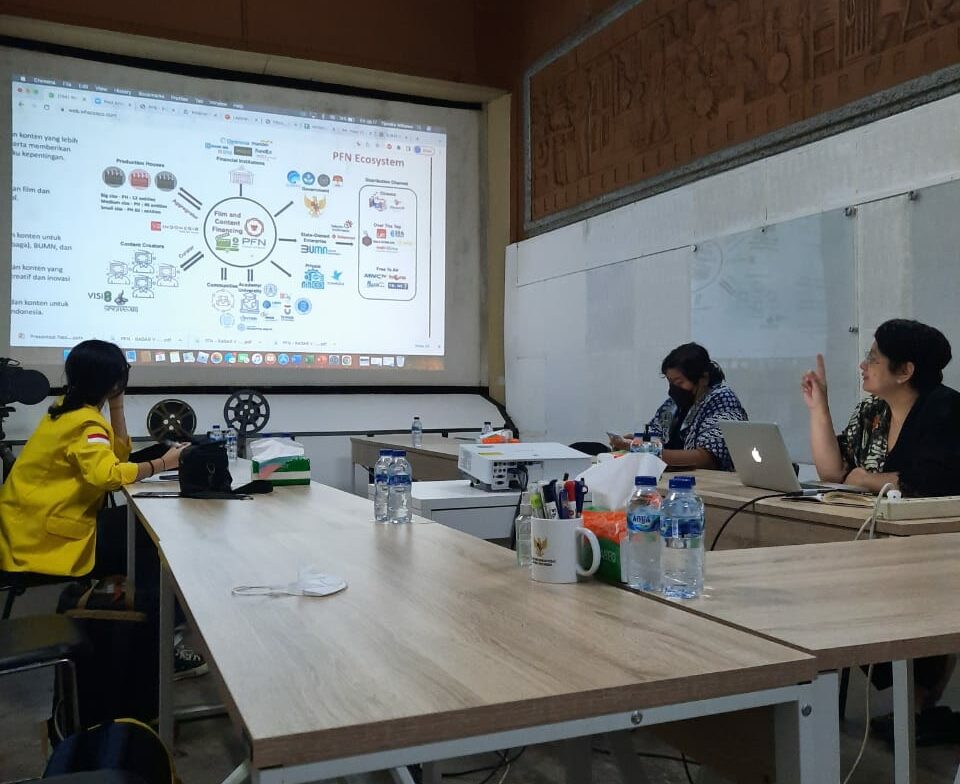 (Photo: Presentation on PFN delivered by PFN Production Director, Tjandra Wibowo)
PFN is a state-owned film industry and is one of the pioneers of the film industry in Indonesia. The Director of Production of PFN, Tjandra Wibowo, was here to provide an explanation regarding the history of the establishment of PFN to students. "Currently, the Ministry of SOEs is starting to direct PFN to become a film financial institution or film financing. Through its role as a film financial institution, the Film Production Corporation will lead and enter the financial services cluster. This effort is carried out by encouraging PFN to become a state-owned enterprises as a film financing institution," said Tjandra.
As a study program that focuses on providing knowledge, abilities, and skills to produce creative works, be it films, television, radio, and other mass communication channels, Media Production strives to develop a curriculum that is in line with industry needs. Rangga said, "Our industrial visits will be directed at collaboration between UI Vocational and PFN in various fields, such as joint curriculum development, industrial internships, guest lecturer lectures, and others."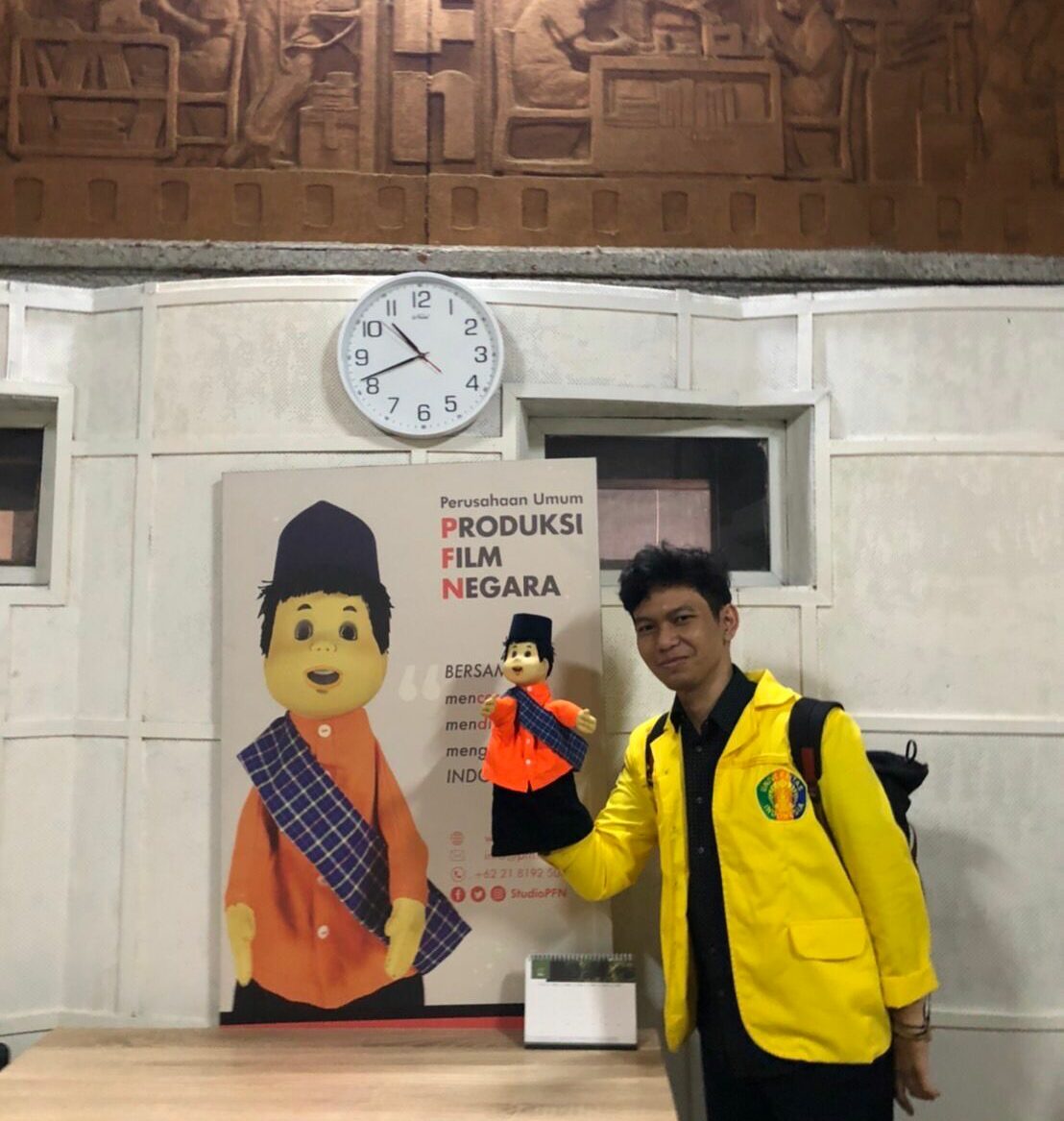 (Photo: Media Production Students have the opportunity to take photos with the "Si Unyil" doll)
Not only listening to explanations related to the development of films in Indonesia, students are also invited to tour the PFN building. Some of the places visited were a large studio used for filmmaking, a small museum that contains equipment for film production in the past, such as editing desks, audio players, cameras, sound recording equipment, and others. Students were also shown several photos which were documentation of the making of the "Si Unyil" series.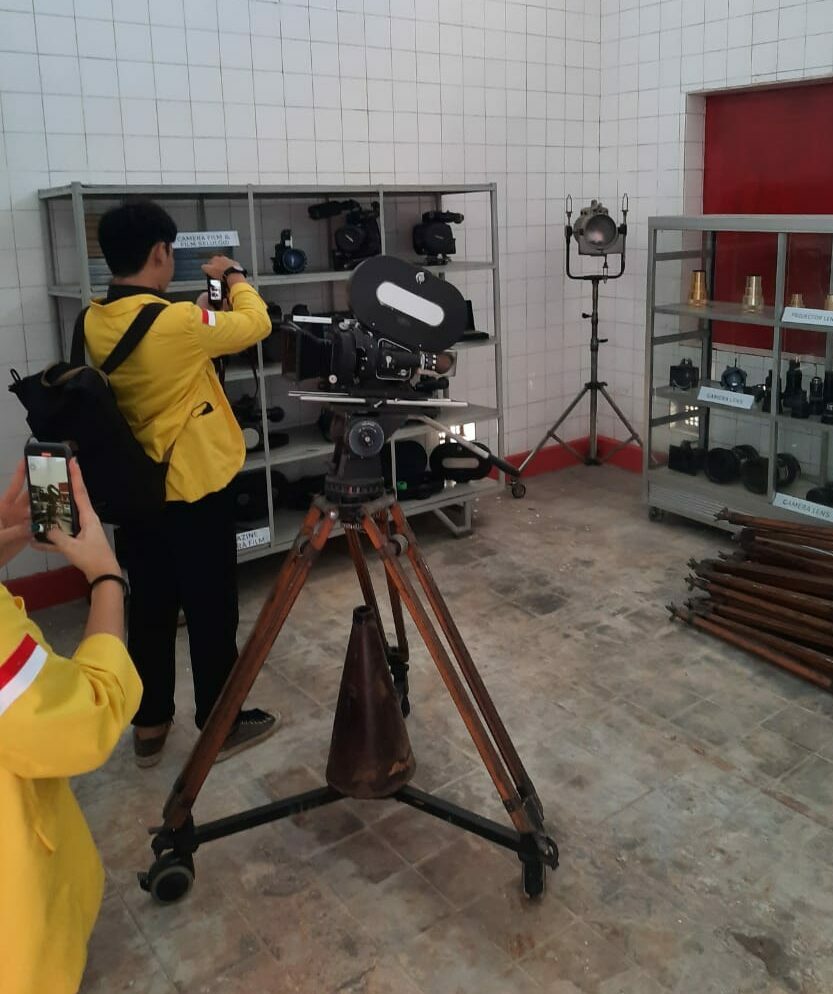 (Photo: Media Production students have the opportunity to see the tools used for film production)
The Director of the UI Vocational Education Program, Padang Wicaksono, S.E., Ph.D, expressed his support for the activities carried out by the Media Production study program. "Study visits to industry are one of the programs that are beneficial for students to get to know the real world of industry. They can learn how to produce media directly and absorb the knowledge and information provided by practitioners at PFN," said Padang.