Depok-The evolution of the YouTube platform as a forum for the public to produce and watch videos from content creators is increasing every year. Based on data from Global Media Insight, Indonesia is in third place with 127 million YouTube users. It shows that public interest in the YouTube platform is very high and can bring various benefits.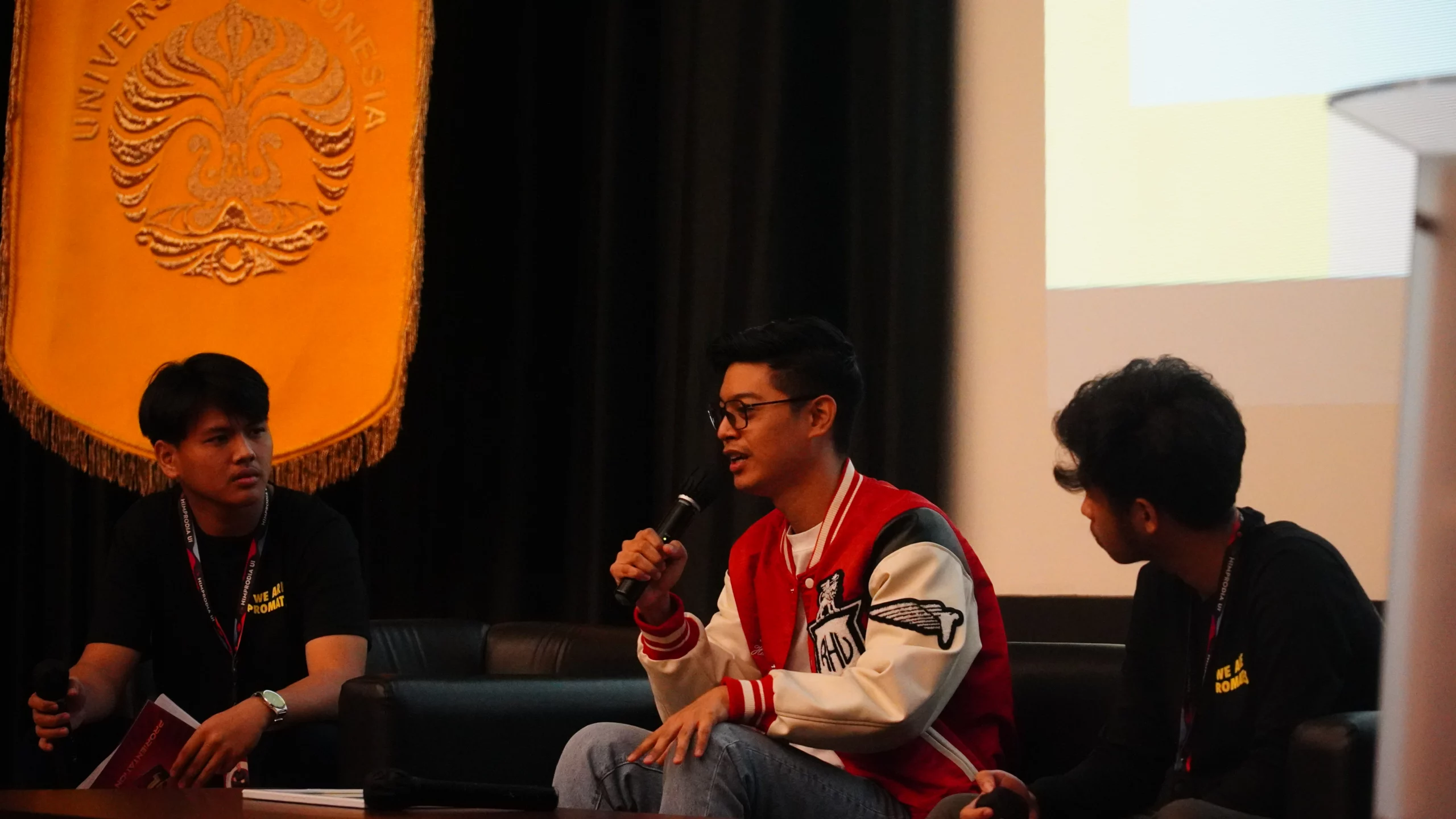 (Photo: Talk show session with Aulion)
One of YouTube's content creators, Aulion, revealed that YouTube's development has started rapidly since late 2010. "Initially, YouTube was only used to entertain themselves for a small number of people who knew and were internet users. Slowly, some content creators in Indonesia are starting to produce a lot of content using professional cameras and producing interesting videos," he said during the Master Class event held by the Media Production study program, Vocational Education Program, Universitas Indonesia (UI).
Until now, Aulion is known as a pioneer of stop motion content creators in Indonesia. The journey to become a content creator was not easy. The complexity of the video production process from 2010 to 2015 was felt due to the limited supporting tools for recording videos. However, current technological developments really help ordinary people to become content creators with more compatible devices, such as smartphones.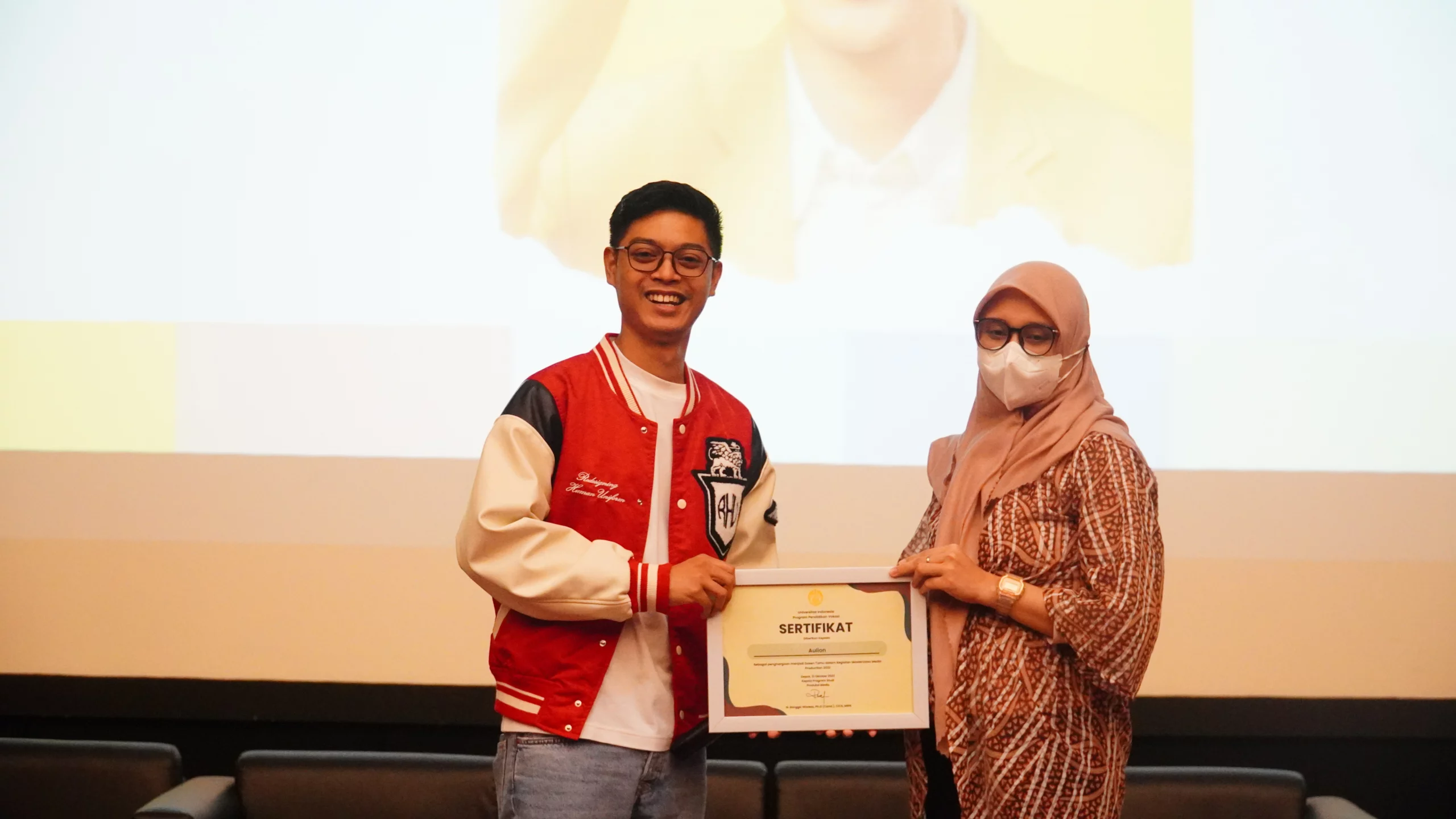 (Photo: Giving a certificate to Aulion)
Aulion also advised that in creating content, of course conventional things can become the talk of the public as long as they suit the needs of the audience, are attractive, and offer positive value socially. He said, "Work positively and create an ecosystem that is not only entertaining, but also provides certain information that impresses the social environment."
At the same event, Nadhif Basalamah, an Indonesian musician who produces works focused on alternative/indie genres, was also present. He explained that the acceleration of information and the mobilization of the large amount of content on social media influences the current media industry. Content for the public needs to be discussed in depth, one of which is about music.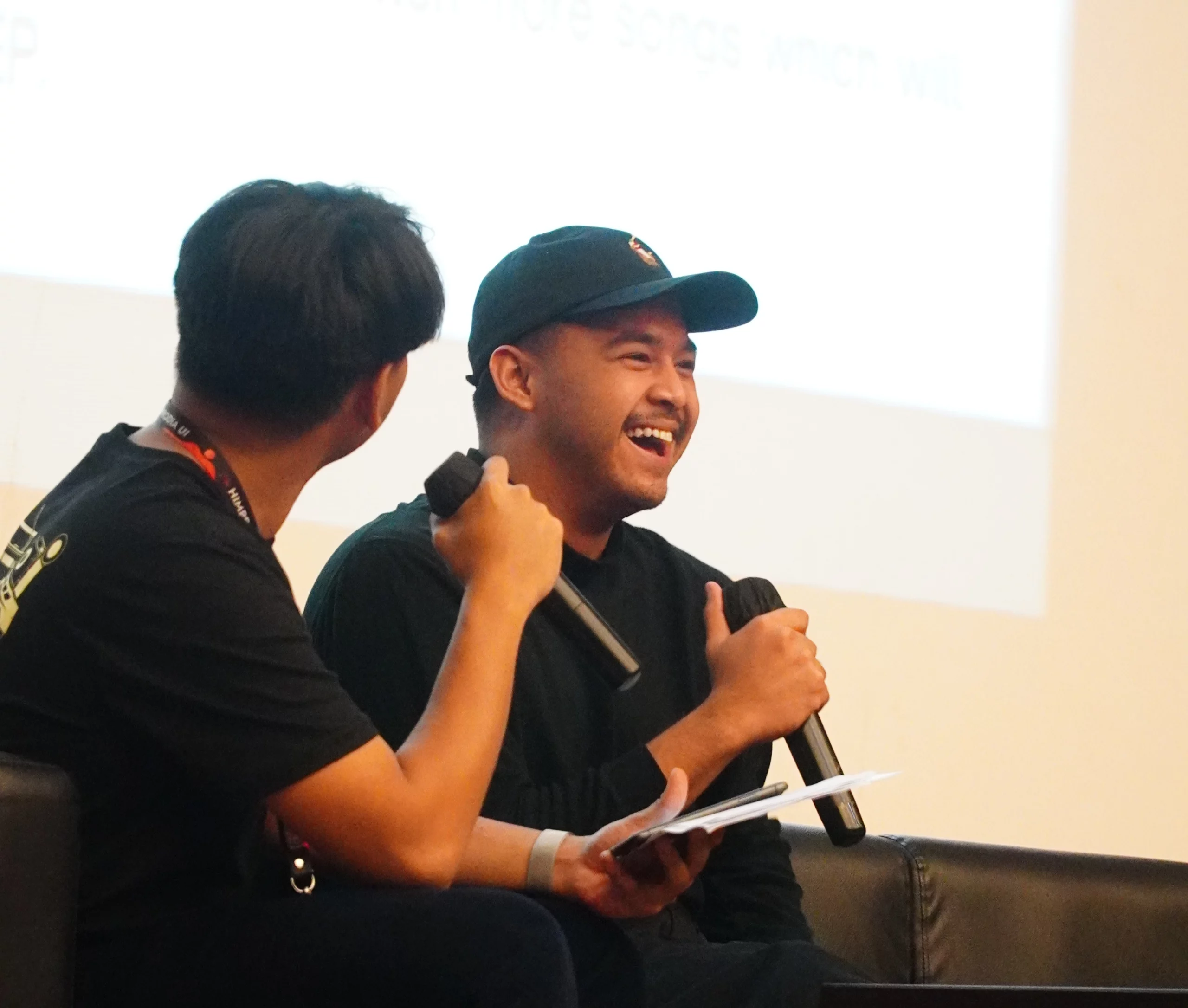 (Photo: Talk show session with Nadhif Basalamah)
The movement and expansion of music genres in today's media industry is so fast. Nadhif said, "Producing music is a challenge, considering that ideas must be poured in stages to produce authentic quality songs. Music industry players also need to adapt to the current industry. The more diverse platforms to create and accessible to the public is a great opportunity to attract an expansive target audience."
With the main focus on providing his music material as a soloist, Nadhif explained three important things that musicians need to pay attention to, includes collaborating with other musicians to open up a wider market; get listeners from different demographics; and participating in music festivals of various genres.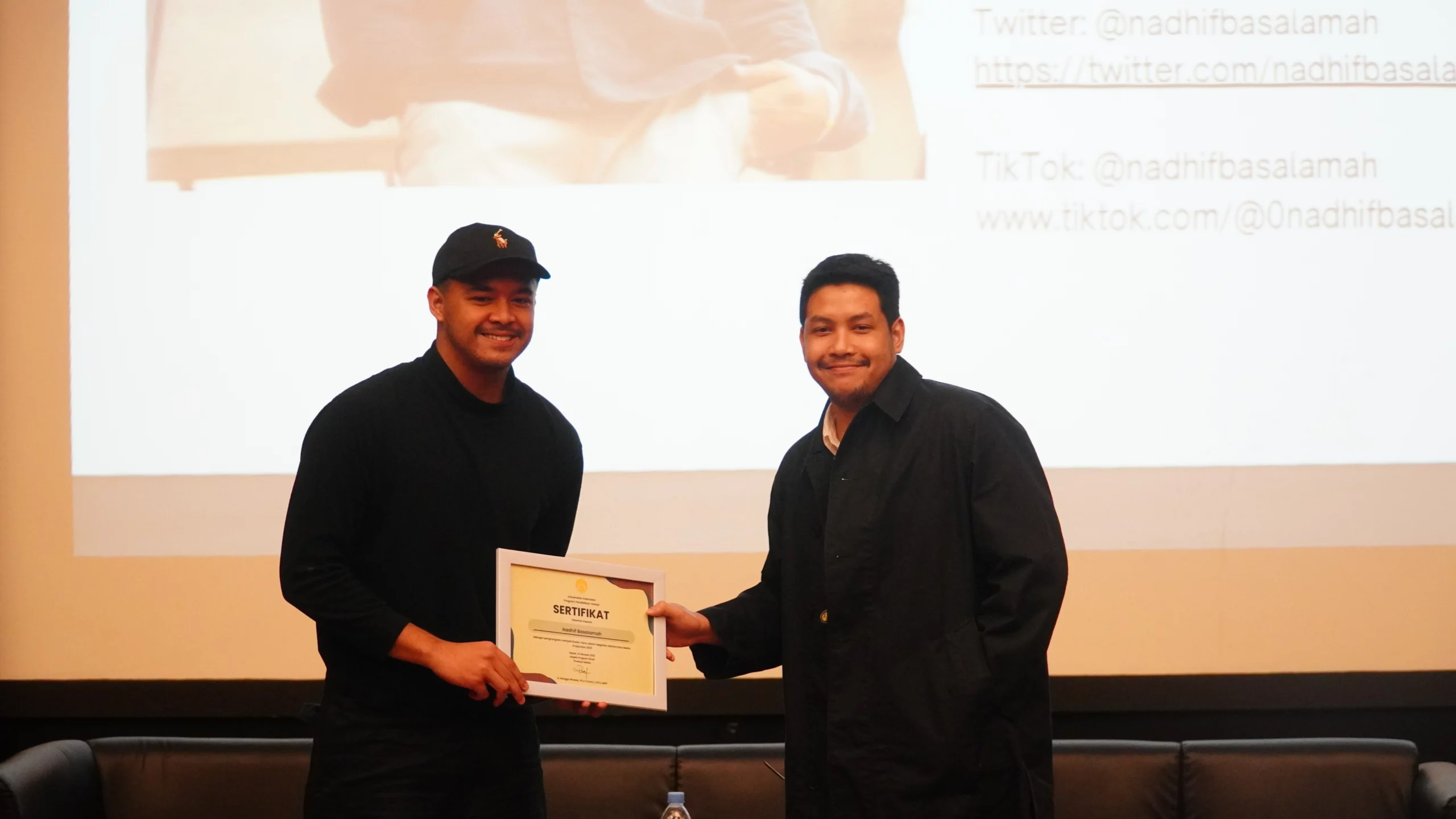 (Photo: Giving a certificate to Nadhif Basalamah)
The Head of the Media Production Study Program, Ngurah Rangga Wiwesa, M.I.Kom., CICS, MIPR, revealed that the Master Class activity had quite a big impact on young people. "Of course, the presence of practitioners in their respective fields can open perspectives for young people to work by adapting the use of increasingly sophisticated digital media. I hope that with this Master Class, students and the general public can get to know more about the use of digital media and music to turn their ideas into positive works and inspire many people," said Rangga.
Besides that, Salma Azzahra Rahsa Ku, a Media Production study program student, said that this Master Class activity gave her a lot of insight. She said, "I got a lot of new knowledge about the creative industry, especially those dealing with digital media such as YouTube and music. I hope that students from other study programs can also take part in this Master Class because they will receive many benefits."