Study Program Description
University of Indonesia Vocational Education Program is a study program that prepares accounting intermediaries who can prepare financial reports, present tax reports and conduct audits under the supervision of accountants.
Vision
Becoming the Center for Vocational Accounting Education that is Excellent and Competitive in Southeast Asia.
Mission
Organizing vocational accounting education by developing a curriculum that emphasizes skills that are in accordance with the National Standards of Higher Education and the development of applicable national and international accounting standards supported by technology in accordance with the needs of the workforce;
Producing graduates who have professional competence at national and international levels who are responsible, ethical and able to compete globally;
Realizing cooperation with the industry and professional associations at the national and international levels;
Organizing quality, relevant and beneficial Tridarma activities for the community.
Competence of Graduates
The graduates' competencies produced include:
Able to prepare Financial Statements based on documents by financial accounting standards that apply to a single entity and entities with 1 (one) subsidiary by utilizing information technology in accordance with the applicable financial accounting standards under supervision,
Able to do taxation reporting on Income Tax (PPh) and Value Added Tax (VAT) in accordance with applicable tax regulations,
Able to carry out audit procedures under supervision.
The Certification
Intermediate Accounting Technician
SAK ETAP-Based Financial Statement Financial Reporting
Junior Accounting Software Certification
Certified Public Accountant Indonesia (J -CPAI)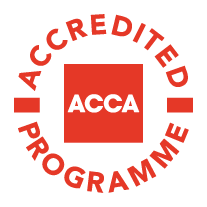 Certified Diploma in Accounting and Business – ACCA
TOEIC
Professional Lecturer
Agus Munandar S.E., M.Sc
Andika Adjie Sastra, S.E, Ak., MM, CA.
Ananta Hagabean S.E., MBA.
Aryawan Eko Purianto M.M.
Aryo Wibisono, S.E., CPA.
Bramana Purwasetya, S.Sos., M.Si.
Catur Sasongko, S.E., MBA.
Dr. Muhammad Razikun, CPA.
Nuryadin, S.E, M.M., BKP.
Novietha Indra Sallama M.Si
Pietra Sarosa, M.S.M.
Rachman Ghifar, S.E., M.For., Accy., CPA.
Radina Modjaningrat W, S.E., M.S.Ak.
Sungguh Siahaan, M.M.
Dra. Sri Suyatni, M.Si.
Syawaludin, S.E., Ak., SH., ME., CA., CACP., CPA., CPL., CPMA.
Tarkosunaryo, M.B.A., CPA.
Tia Adityasih, M.Ak., CPA.
Tjiendradjaja Yamin M.Ak.
Wawan Setiawan, M.M.
Dr. Drs. Widodo Suryandono S.H., M.H.
Yeny Yusuf, M.Si.
[:][/vc_column_text][/vc_column][/vc_row]